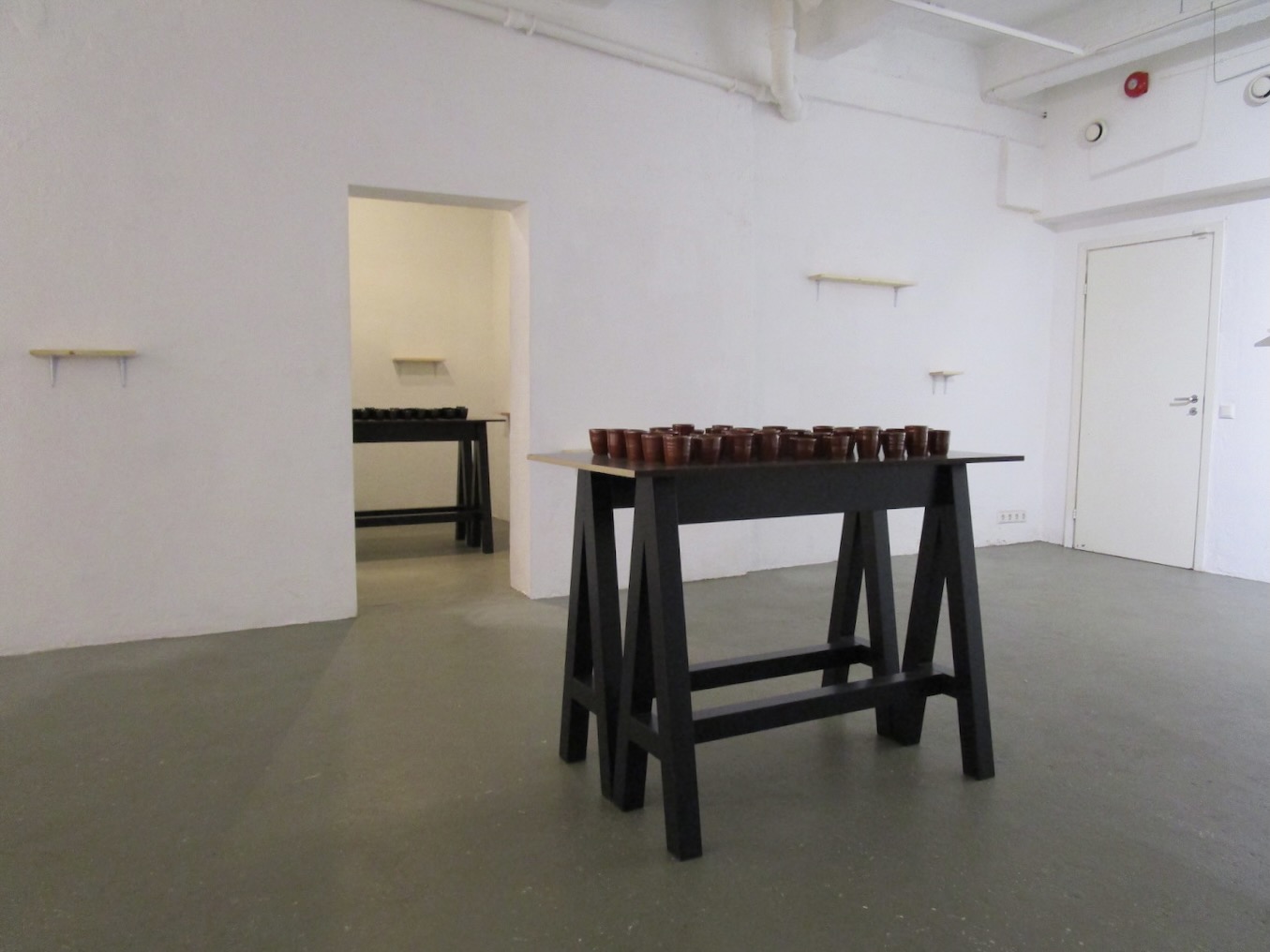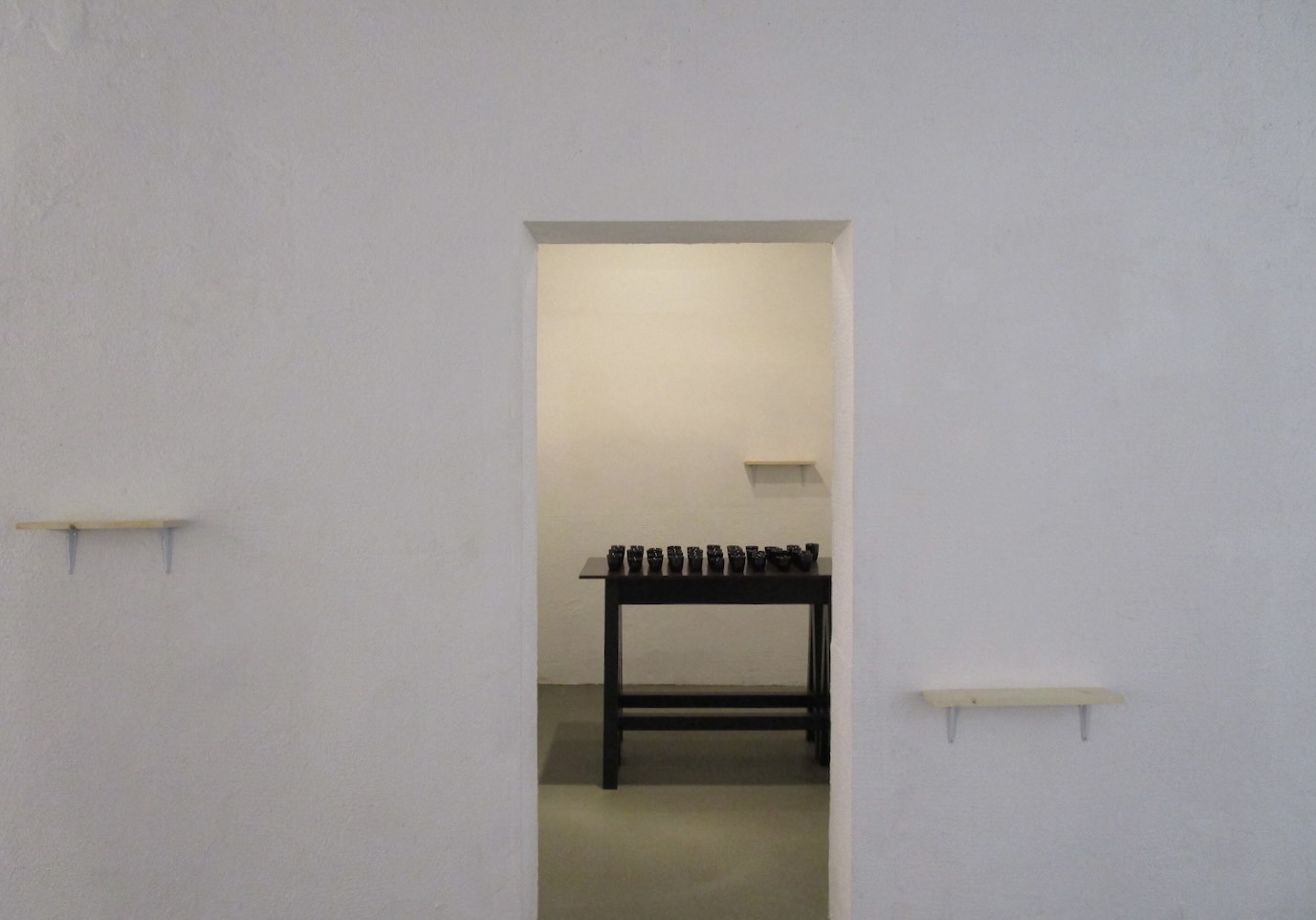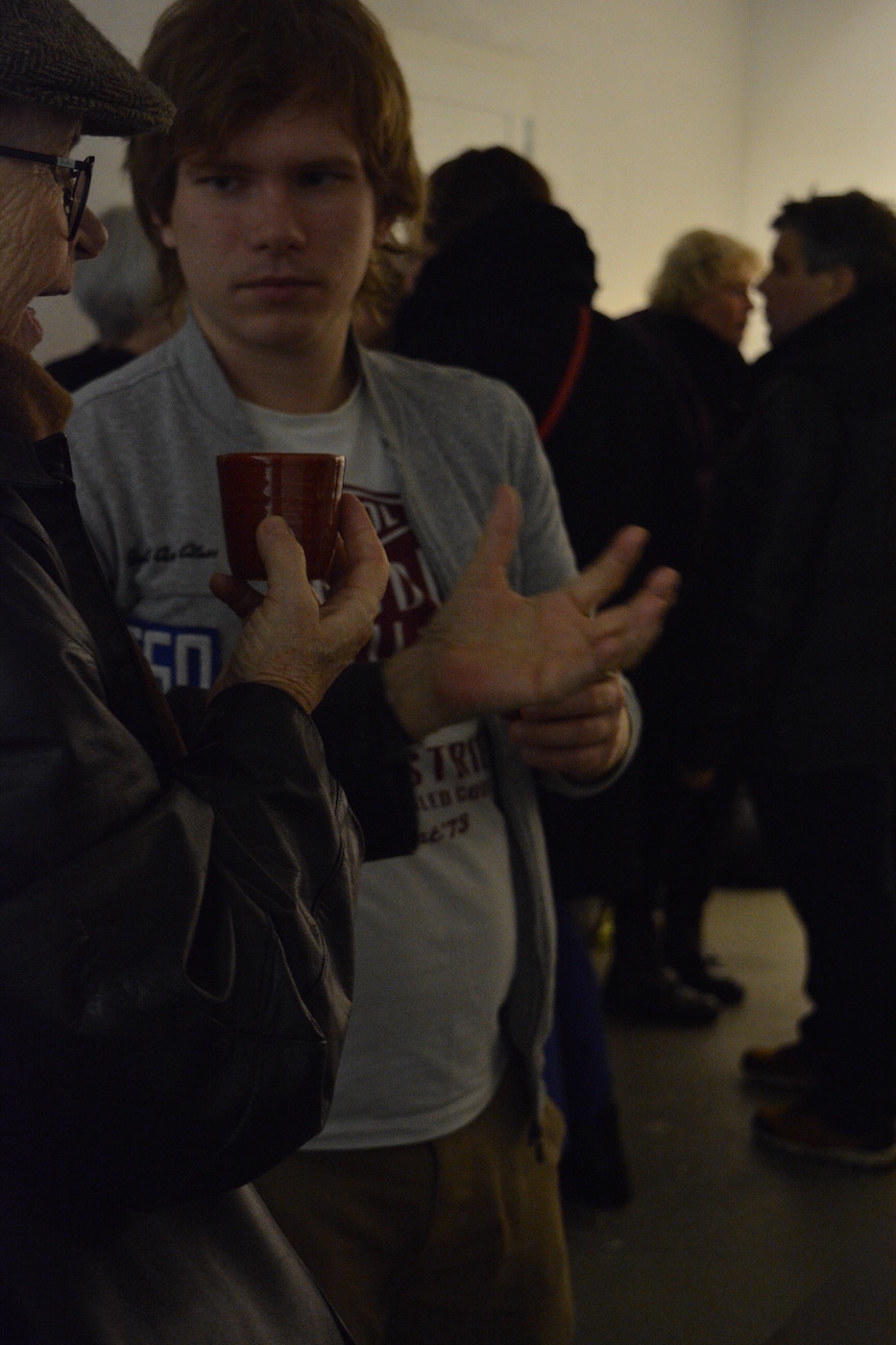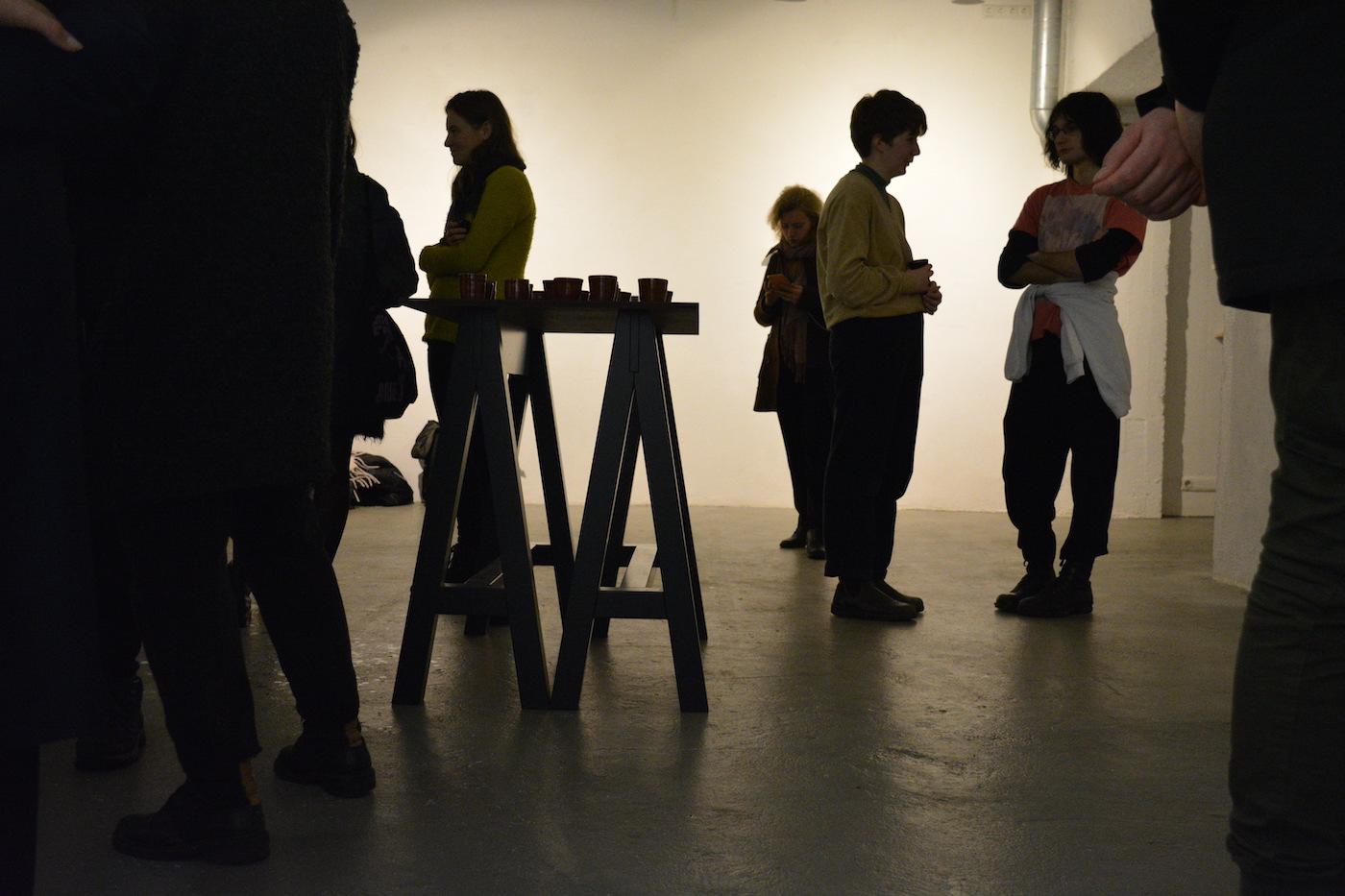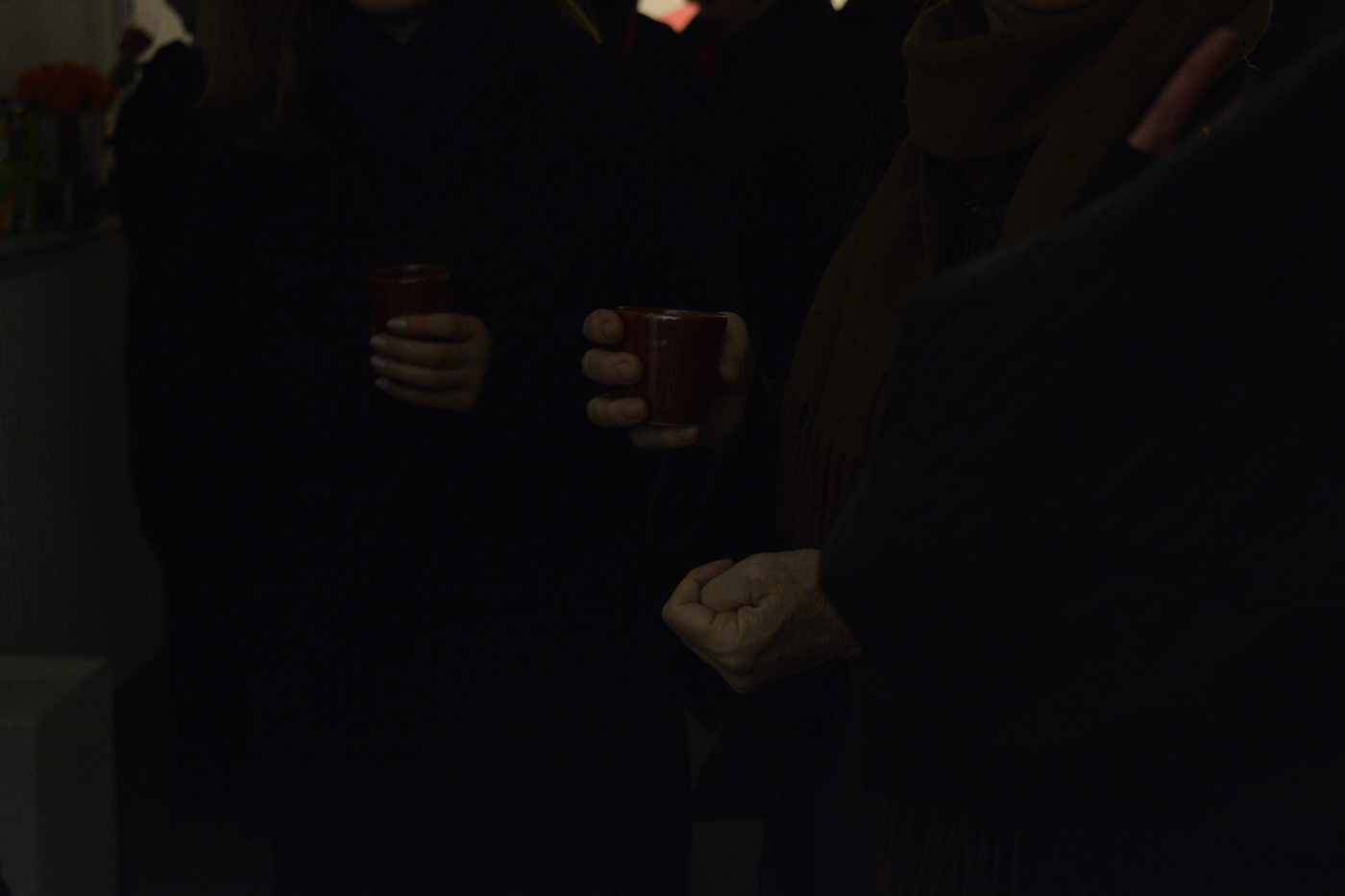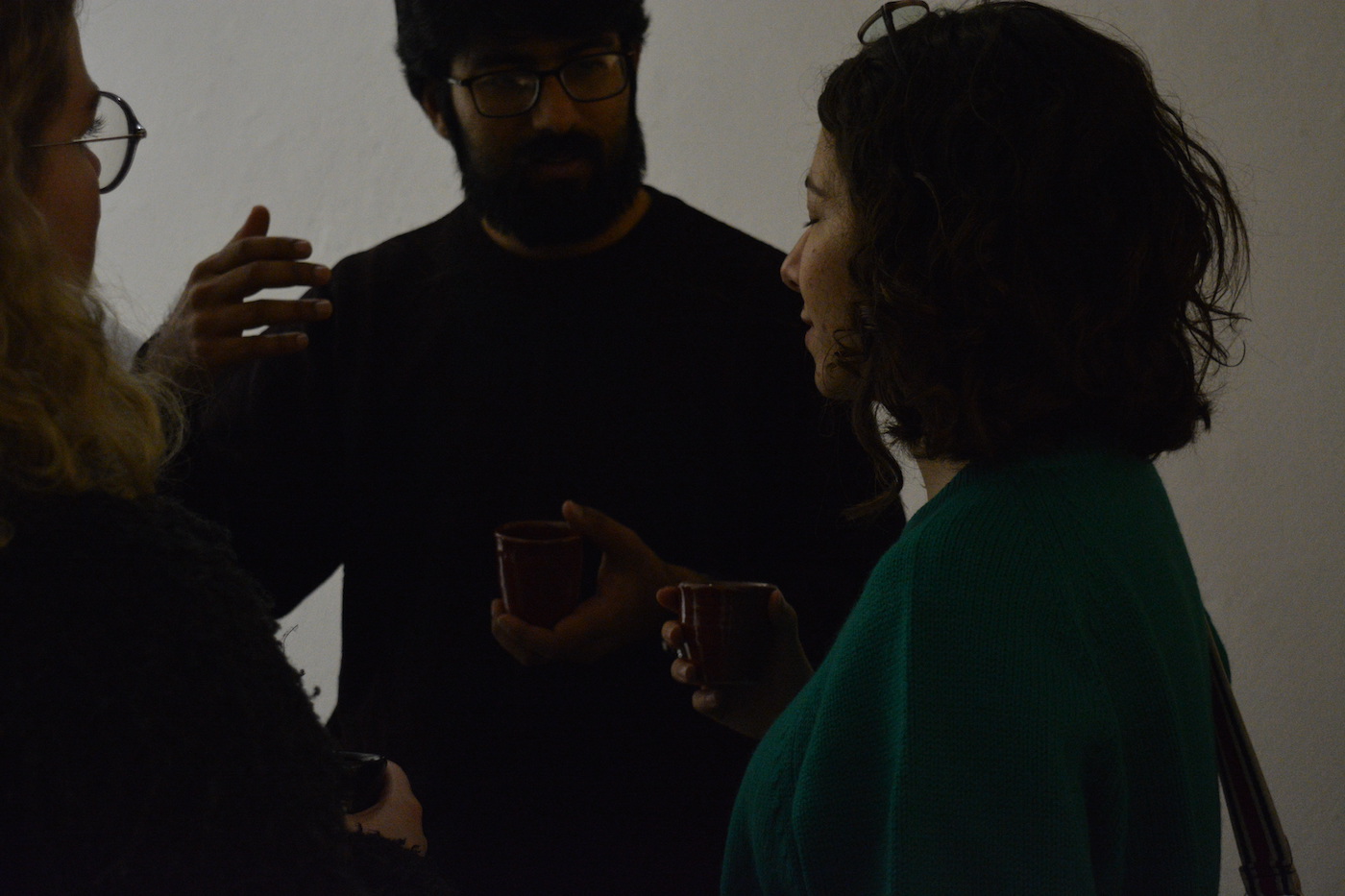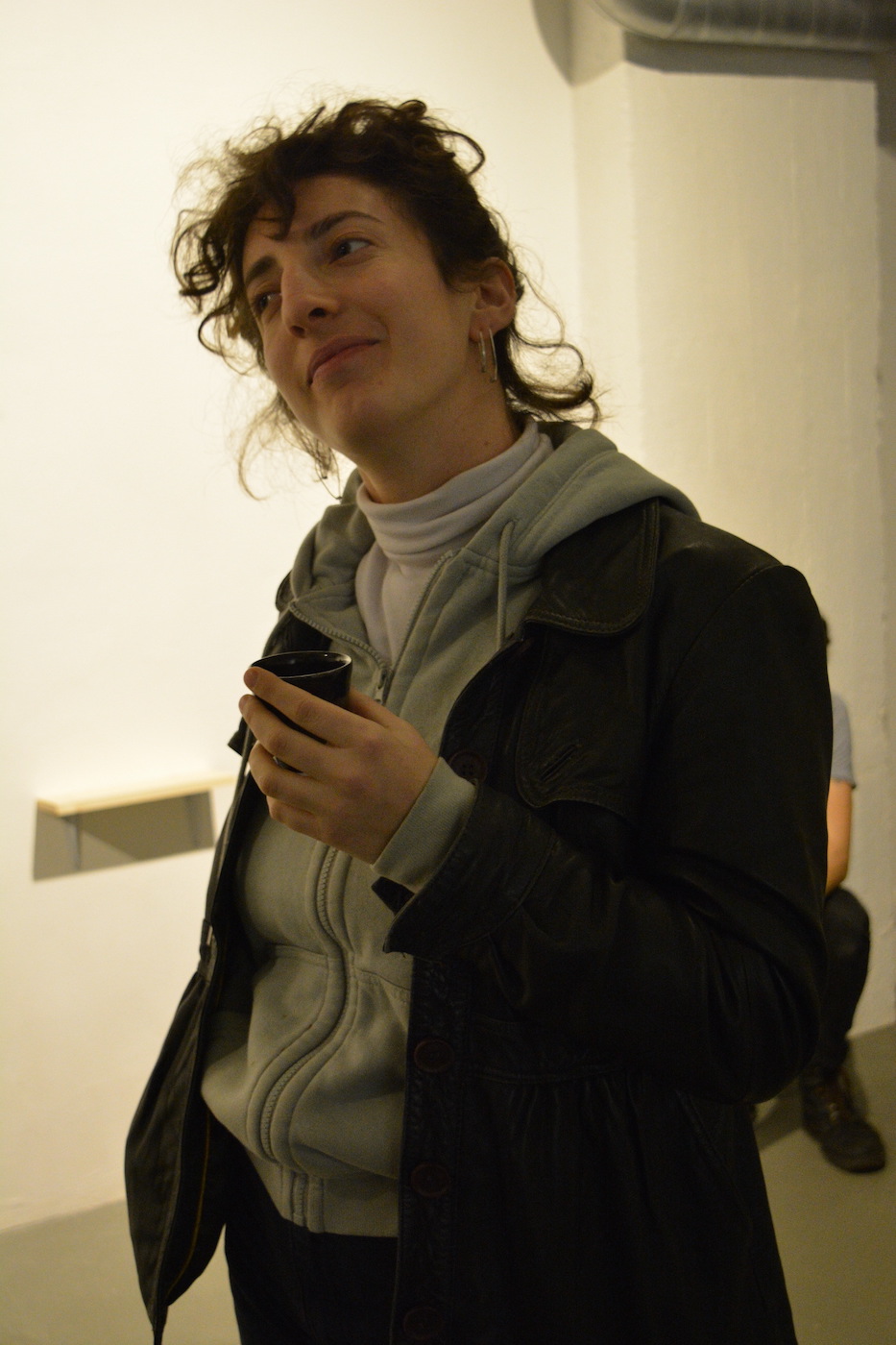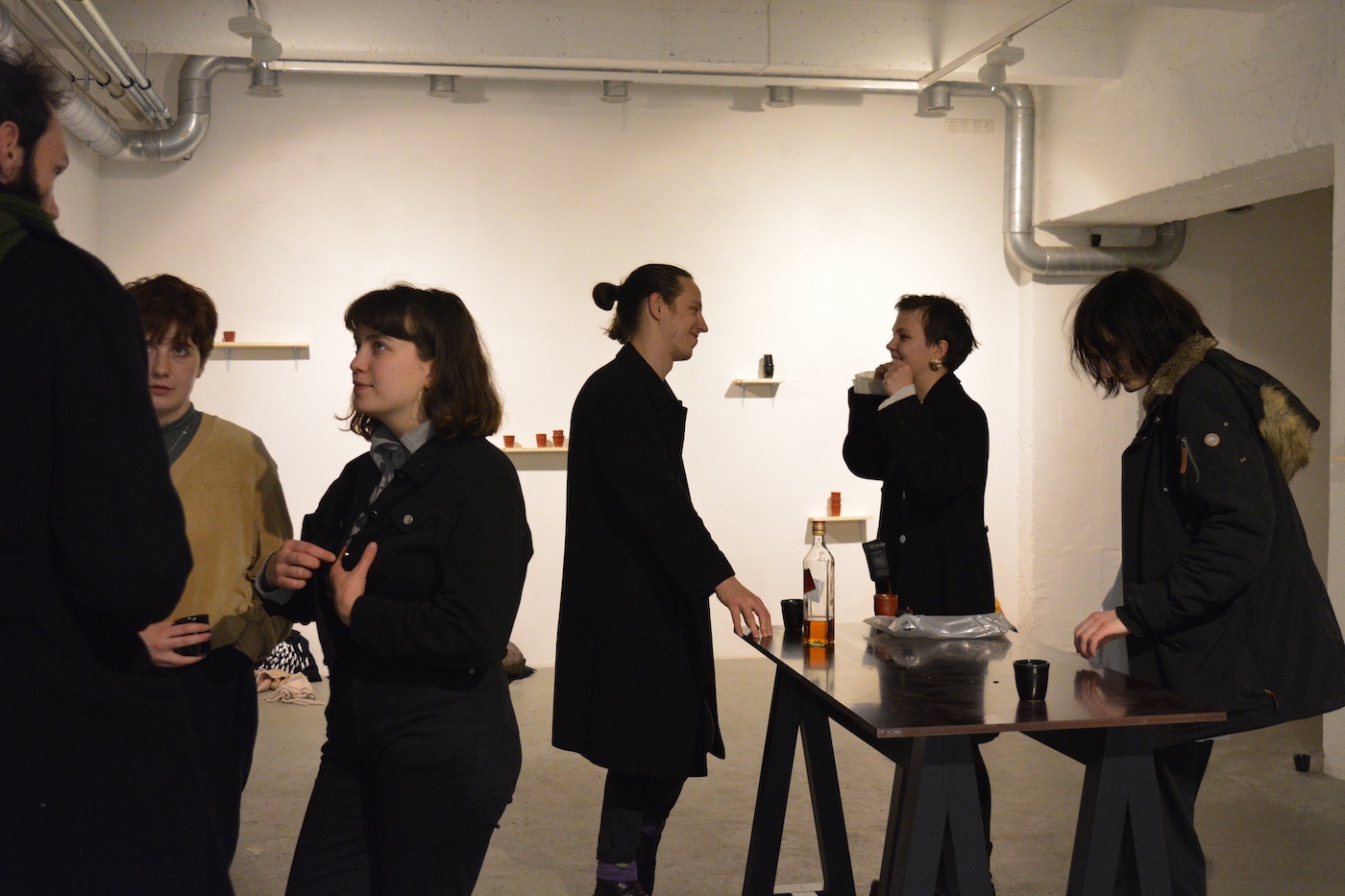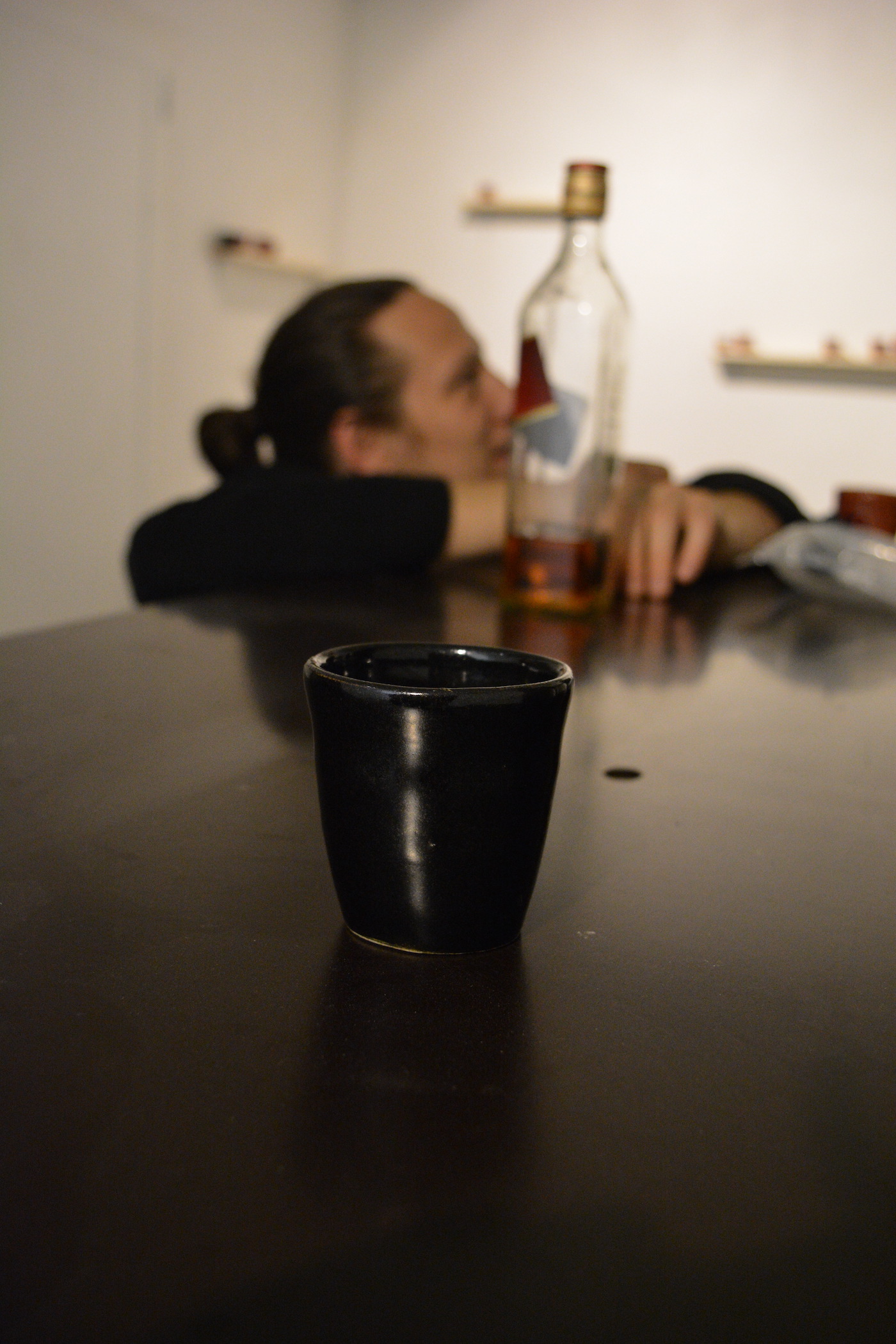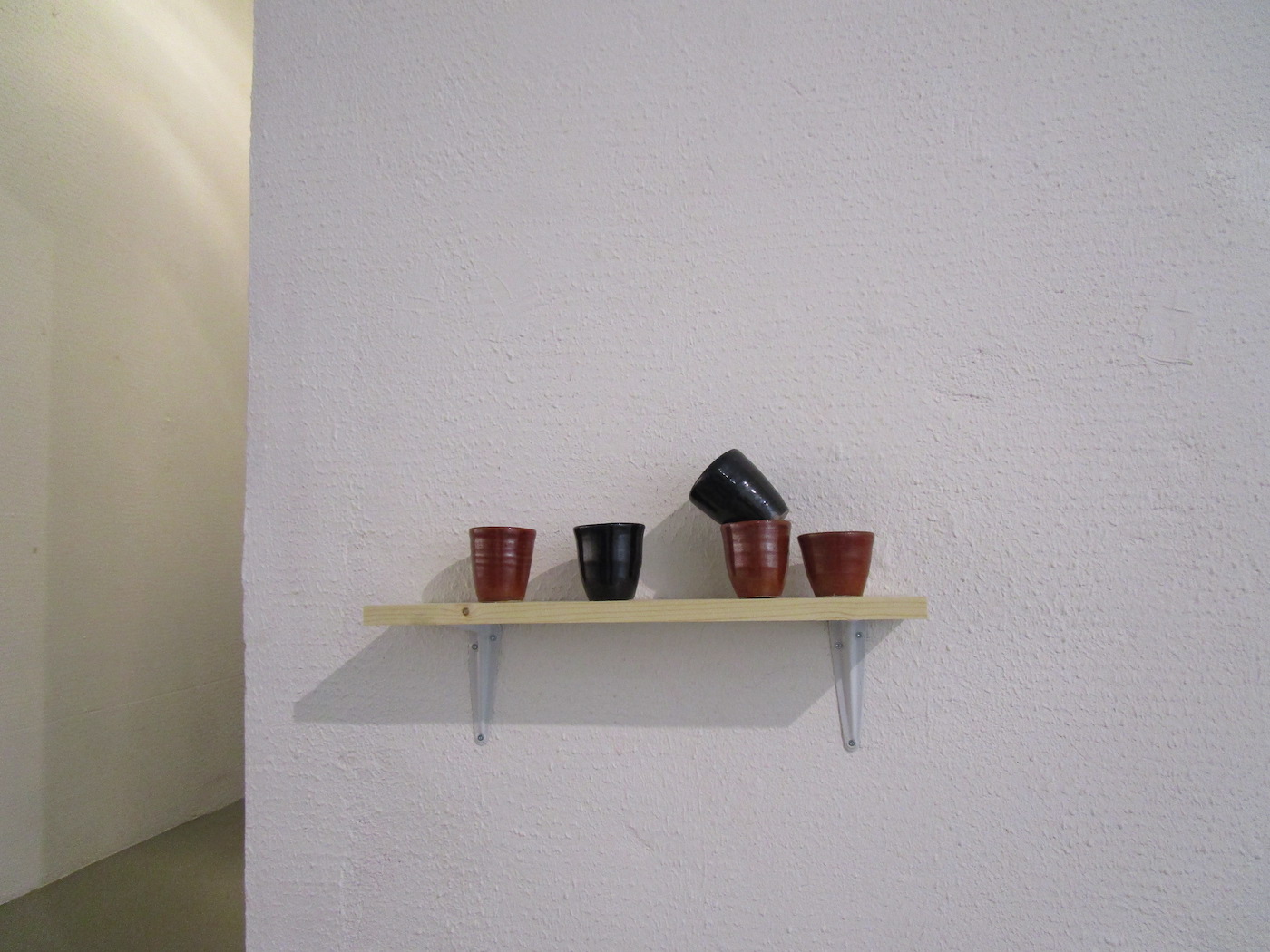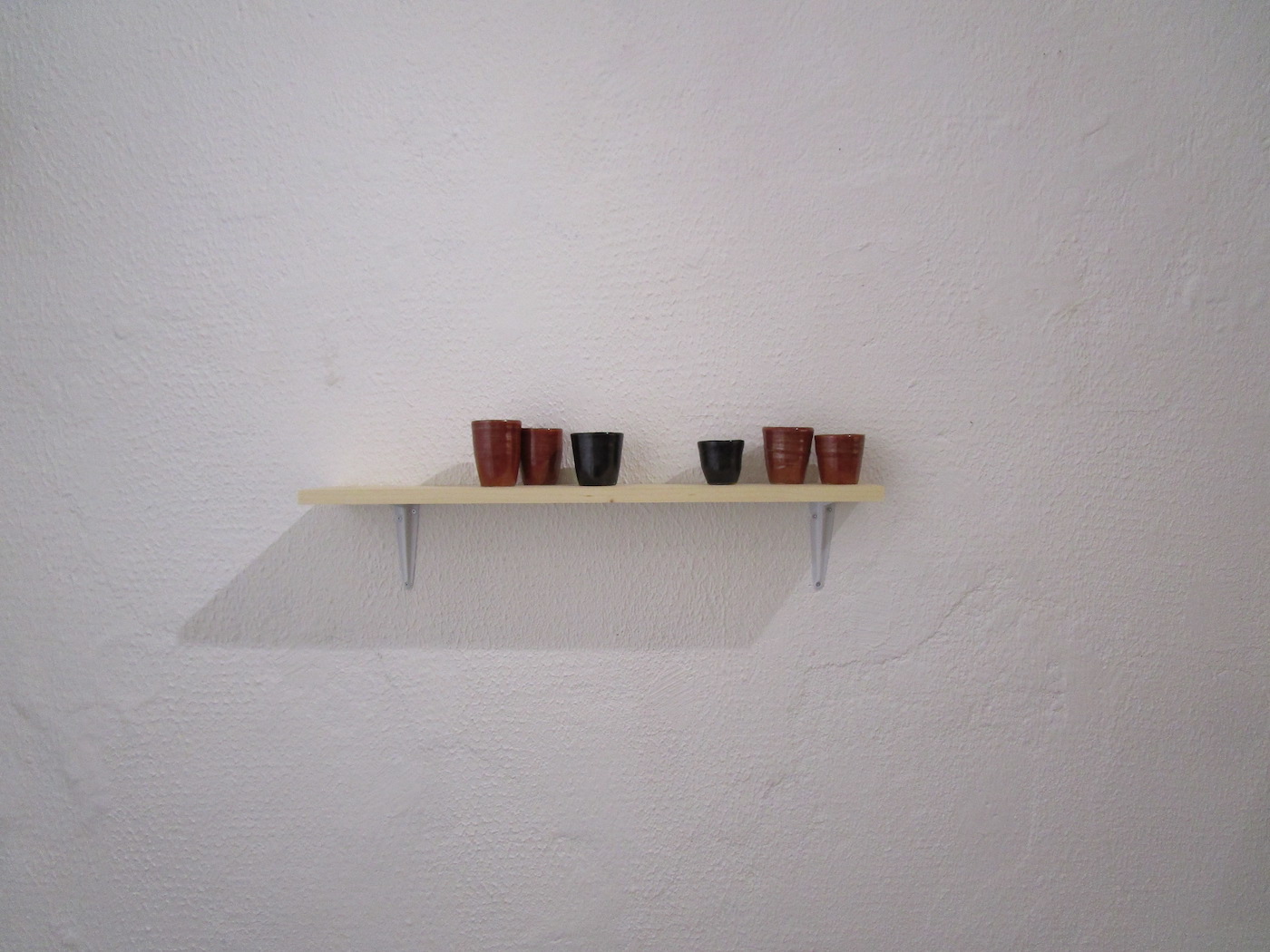 100 Cups
2019 Collaborative Installation

Solo exhibition while on Erasmus exchange at the Estonian Academy of Arts in Vent Space Gallery, Vabaduse Väljak, Tallinn.

Two tables, one with 50 black cups, the other with 50 red, all hand-thrown by the artist. As people entered they chose a cup, drank from it, then placed it somewhere. The cups mixed and scattered through touch and conversation.
Where the cups were left by those who came was the exhibition for the remaining period. Traces left of human interaction and play.


Curator: Nele Tiidelepp

Photography by Anita Moser and Noyli Hood
Interview by Kerly Ritval 2019:
https://www.artun.ee/en/interview-with-lorna-phillips-2/
"Kerly: Where came this idea to make 100 cups?
Lorna: It was 101 actually, even though, it was called 100. It was a lie...."
...
"Kerly: But, since you have moved so much, then there are these things, you carry with you, what are always with you and then the things start to be your home.
Lorna: Yeah, we have always had the same bed sheets. The same weird floral green and pink patterns on the bed sheets...."