RSA New Contemporaries
2023
The RSA New Contemporaries is an annual exhibition showcasing a selection of graduates from Scotland's art schools. The show is held at the Royal Scottish Academy.
Lorna Phillips' work was awarded the prestigious
Glenfiddich Residency Prize
as part of the exhibition. This led to her residency at Glenfiddich Distillery during the summer of 2023.The RSA's catalogue of the work:
click here
This body of work was created at Edinburgh Sculpture Workshops after being awarded a project space.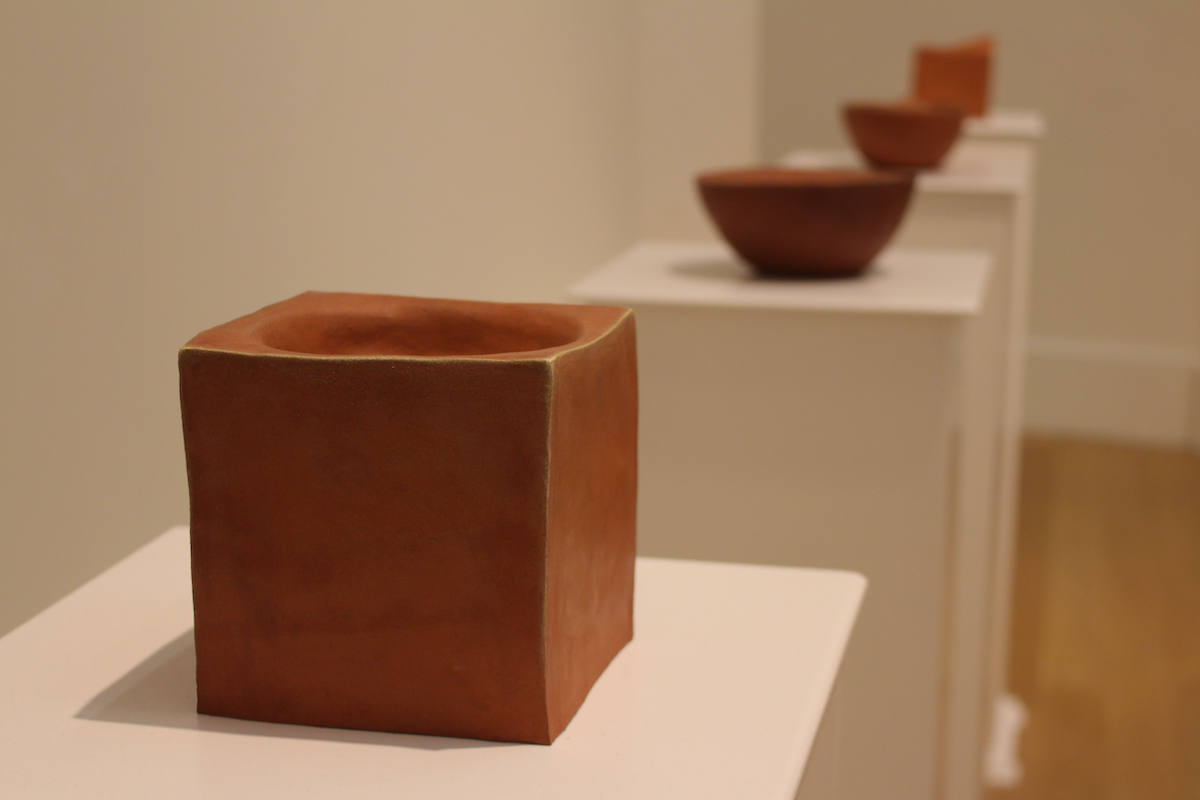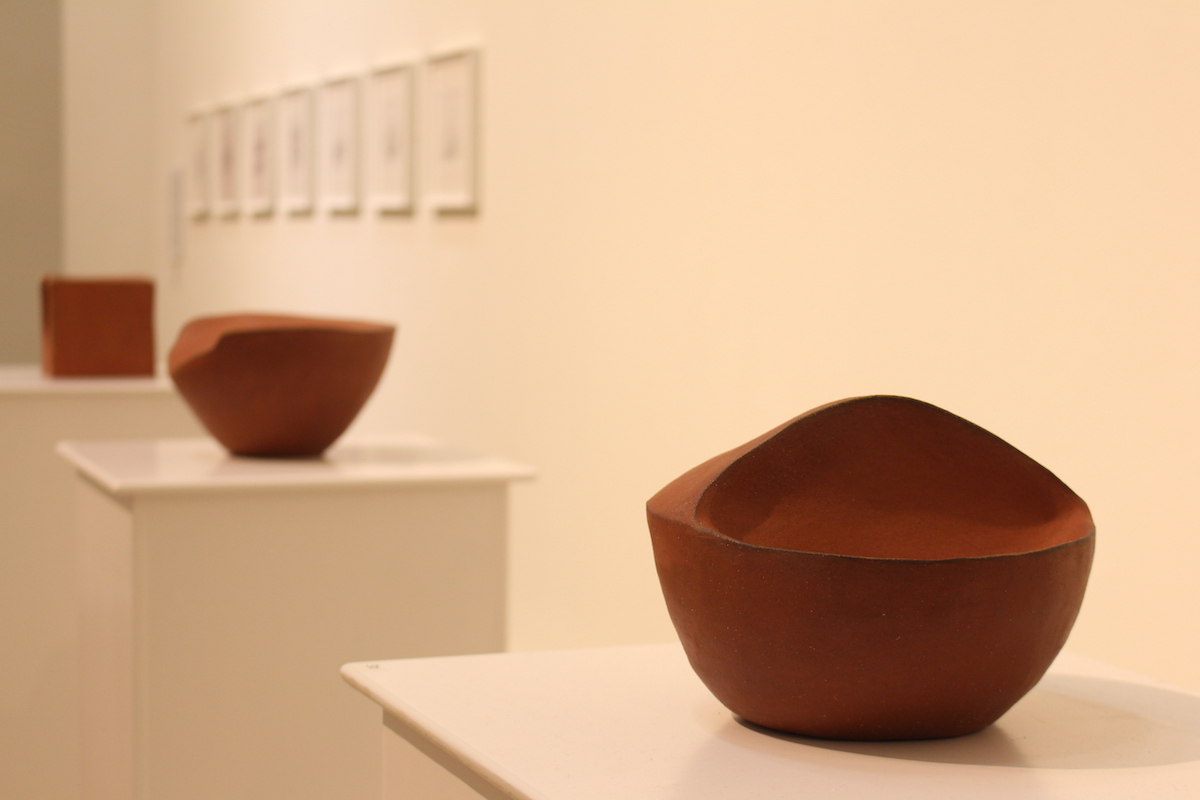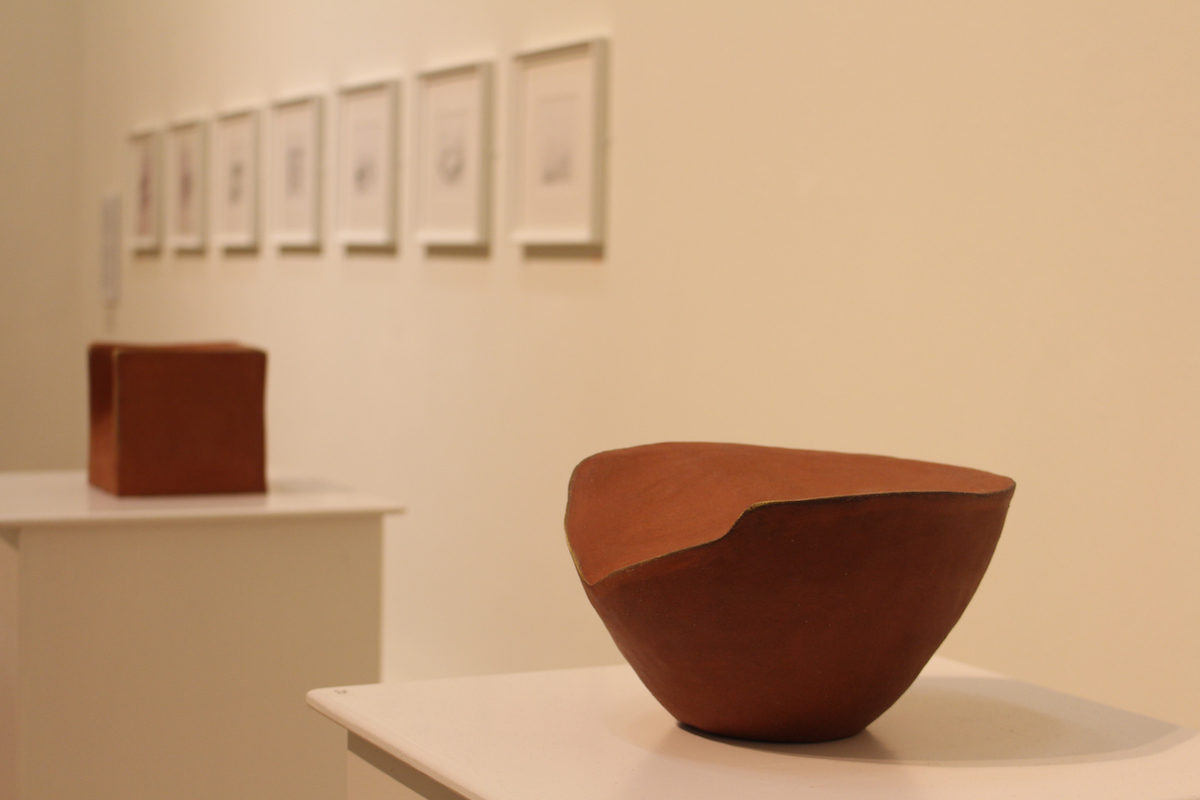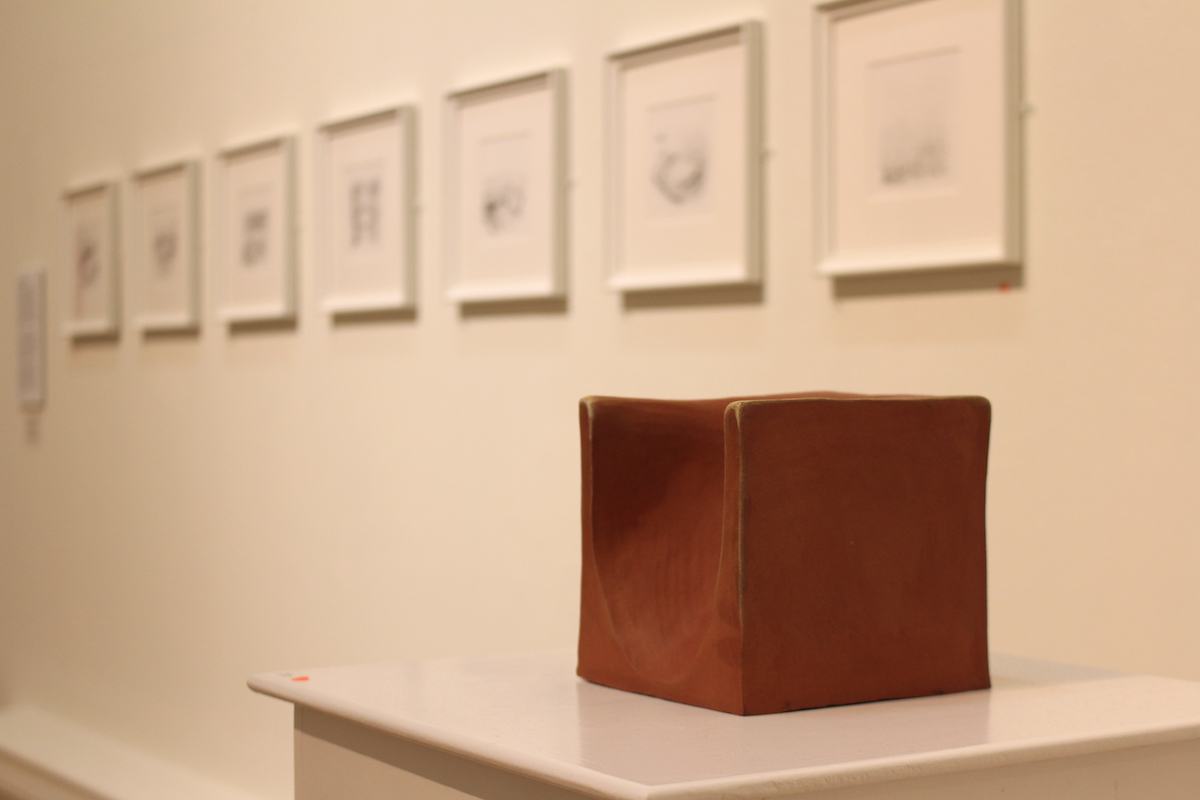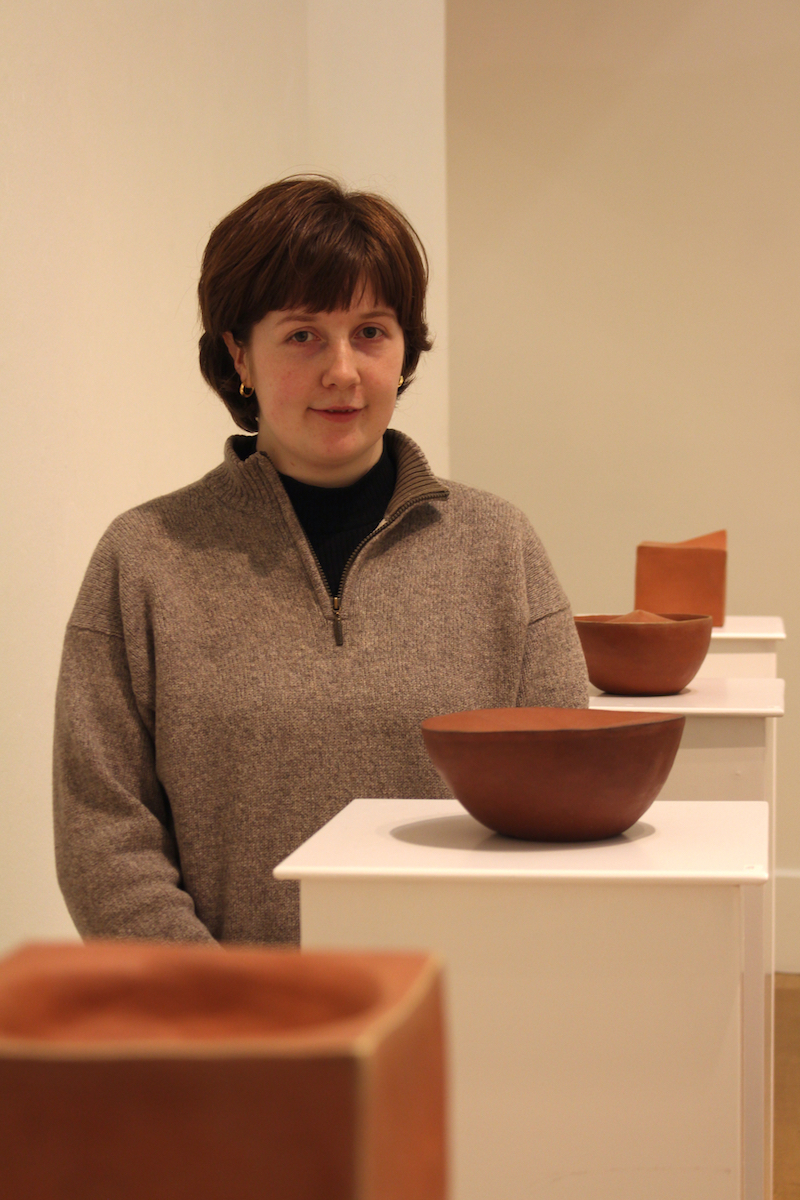 A series of seven pairs; seven ceramic sculptures paired with seven drawings.
Each pair depicts a place of personal importance to the artist and their family.
Exhibition text:
This body of work is an investigation into ground, support, and what it means to hold and be held. Undulating valleys and sloping moors provide the canvas for these ideas. Each piece has been produced in collaboration with the artist's father, Joseph Phillips. A joiner by trade, Joe has built the wooden plinths that support each sculpture. The sculptural vessels explore landscape as something that we live within and from. They portray hills as forms that encapsulate belonging, foundation and an unwavering certainty and yet unpredictability in their wildness. The hills can be seen as both a powerful mass to live in the shadows of, and as a home to be held by.

Titles

Drawings

1a. Bettyhill Cove, Highlands
2a.Thornhill, Galloway
3a. Kunda Clay Mine, Estonia
4a. Kaali Meteorite Crater, Estonia
5a. Surprise View, Yorkshire
6a. The Hill Fort near Monreith, Galloway
7a. Castlelaw Hill Fort, Pentlands

Ceramic

1b. Cove
2b.Valley
3b. Mine
4b. Crater
5b. Dale
6b. Refuge
7b. Sheltered Horizon

Photography by Ali Madani.